Skip to Main Content
It looks like you're using Internet Explorer 11 or older. This website works best with modern browsers such as the latest versions of Chrome, Firefox, Safari, and Edge. If you continue with this browser, you may see unexpected results.
Federal Procedure. Lawyer's Edition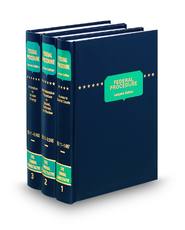 MOST CURRENT AVAILABLE ON WESTLAW EDGE
Federal Procedure. Lawyer's Edition

Federal Procedure, Lawyers' Edition provides A-Z treatment of procedure and rules for all federal courts and agencies, commentary, statutes, and citations.
SPECIFIC TITLES in our LIBRARY CATALOG
While somewhat dated - these Titles by Mauet and Wolfson may still be very valuable today when Preparing for and Going to Trial.